Armed robbers target mainland Chinese visitors at currency exchange, make off with HK$10 million in Tsim Sha Tsui attack
---
2019-11-22
Four mainland Chinese visitors were attacked in Tsim Sha Tsui on Wednesday by six armed robbers who made off with luggage carrying HK$10 million in cash.
The mainland group was attacked by knife-wielding men after changing US dollars into Hong Kong dollars at a currency exchange shop at about 5.40pm. The attack occurred immediately after the transaction, according to reports.
The masked and black-clad robbers, described by police as non-ethnic Chinese, grabbed the luggage full of cash and fled as the victims gave chase.
At several points, the victims caught and struggled with the robbers, including near Chatham Road South close to Mody Road. The robbers dropped some of the money but escaped.
Police recovered the abandoned luggage near the Tsim Sha Tsui East Public Transport Interchange. Officers also found a machete, masks, some cash and other items nearby.
The victims were taken to Queen Elizabeth Hospital for treatment. Police searched the area but made no arrests.
Tsim Sha Tsui and the adjacent Hung Hom area have been hotspots for this type of street crime, according to the force, usually involving money changers.
On September 3, two men leaving a money changer carrying a bag with more than HK$5 million (US$638,876) were ambushed by a gang who beat them with batons and fled with the cash on Ma Tau Wai Road.
On May 2, two robbers targeted a man who had taken HK$4 million to a money exchange in Whampoa Garden, Hung Hom. The man suffered a knife wound to his leg. One of the robbers was stopped at the scene and all the money was recovered.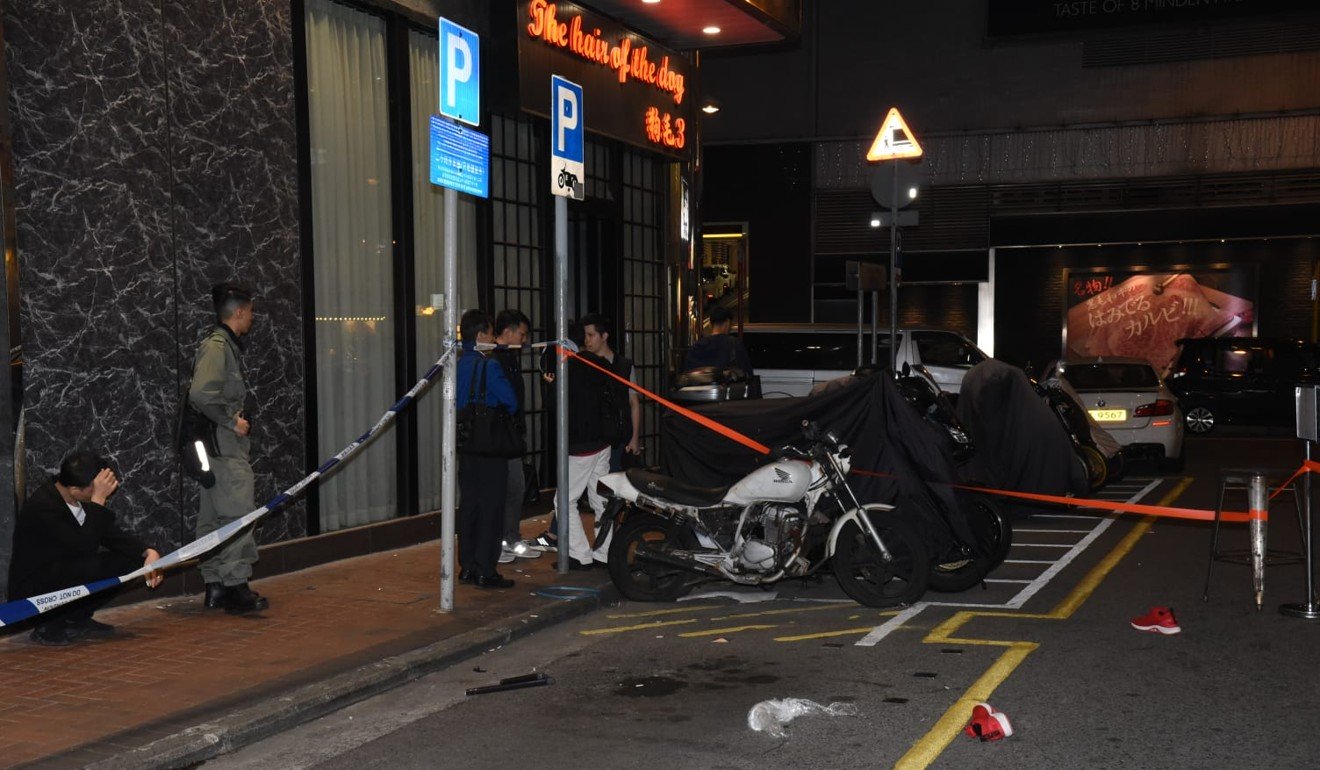 Source: SCMP