Hong Kong police arrest 10 and seize HK$300,000 of fake cash in raids on counterfeiting gang
---
2020-03-05
Hong Kong police have arrested the suspected ringleader and nine members of a counterfeit cash syndicate during raids in the New Territories, seizing HK$300,000 (US$39,000) in fake banknotes, the force said on Thursday.
Officers launched an investigation into the gang after receiving 17 reports of retailers, a Jockey Club betting shop and taxi drivers being handed bogus notes in denominations ranging from HK$100 to HK$1,000, leading to losses totalling HK$100,000.
Scammers struck in Tuen Mun, Yuen Long, Sheung Shui and Hung Hom between last October and February, according to police.
Superintendent Joe Chan Hin-kwan, of the New Territories North regional crime unit, said: "Fraudsters used bogus banknotes to buy things at convenience stores and other shops such as a mobile phone outlet during rush hour when shopkeepers were busy and less attentive.
"They also took advantage of the dim environment in public transport vehicles such as taxis, and distracted drivers with various excuses, to pay fares with fake bills."
Leung Cheuk-hei, a senior inspector from the same crime unit, said the tricksters sometimes mixed up the fakes with genuine notes when making payments.
The mastermind of the syndicate had been identified as a male Hong Kong identity card holder of Indian origin, police said.
Chan said investigations indicated the counterfeit notes were sold for 10 per cent of their face value to members of the syndicate, who then used the fakes to attempt purchases.
On Wednesday morning, officers picked up seven men and three women, aged between 23 and 42, in a series of raids in Tuen Mun.
They included the suspected ringleader and five South Asians with recognisance forms, which are identification documents prohibiting holders from working in the city.
During the operation code-named "Duskybee", officers seized HK$300,000 in counterfeit notes along with a mobile phone bought with fake cash.
"The quality of the counterfeit banknotes is poor and the fakes can be easily distinguished," said Brian Tang Shun-yan, chief inspector of the commercial crime bureau.
He said the seized notes did not have security features such as a watermark, a windowed metallic thread that changes colour or an embossed texture.
Police said they were investigating the source of the fake notes and further arrests were possible.
As of Thursday evening, the 10 suspects were held at the New Territories North regional crime unit's headquarters in Tai Po for questioning and had not been charged.
In Hong Kong, the production, circulation and possession of counterfeit banknotes carries a maximum penalty of 14 years in jail under the Crimes Ordinance.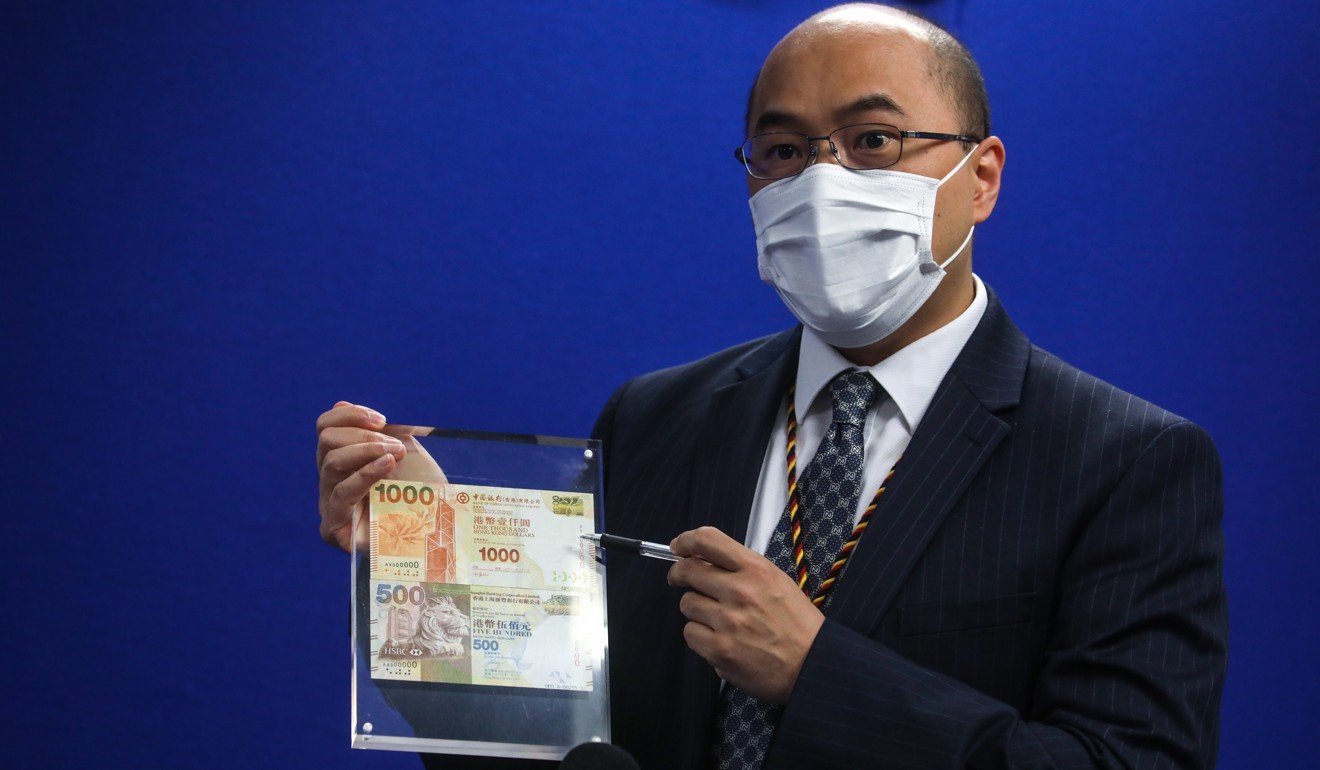 Source: SCMP