Hong Kong police arrest suspected counterfeiter wanted in connection with 17 cases involving fake banknotes
---
2020-08-05
Hong Kong police arrested a man on Tuesday on suspicion of producing bogus banknotes, saying he is believed to be the counterfeiter behind HK$12,500 (US$1,613) in fake bills seized in 17 separate cases over the past four months.
During a noon raid on the 25-year-old suspect's flat in Sham Shui Po, officers allegedly found two fake HK$500 notes, a colour printer and a computer that held 50 images of spurious HK$500 and HK$1,000 banknotes.
Senior Inspector Or Wing-yan, of the Commercial Crime Bureau, said the notes were of poor quality, with no security features.
"We believed the suspect attempted to draw the banknote on a computer, and he acted alone," she said.
"He is also believed to be connected to 17 cases involving bogus banknotes since April."
She went on to call the raid on the "production house" a success, noting that it "prevented fake notes from entering the market".
The man, surnamed Leung and reportedly unemployed, was arrested on suspicion of counterfeiting notes, and was detained for questioning.
Or said the number of fake notes seized by police had jumped fivefold, to nearly 13,000, in the first six months of 2020 compared to the same period last. Over 80 per cent of those fake notes came from two major cases in which police seized about 11,000 counterfeit HK$1,000 notes with the Chinese characters "practice coupon" printed on them.
Police urged members of the public to notify the force immediately in the event of receiving any counterfeit notes.
In Hong Kong, the production, circulation or passing of counterfeit banknotes carries a maximum sentence of 14 years in jail.
In all, some HK$6.43 million in fake notes were seized last year, compared with HK$1.05 million in 2018, according to statistics released earlier this year.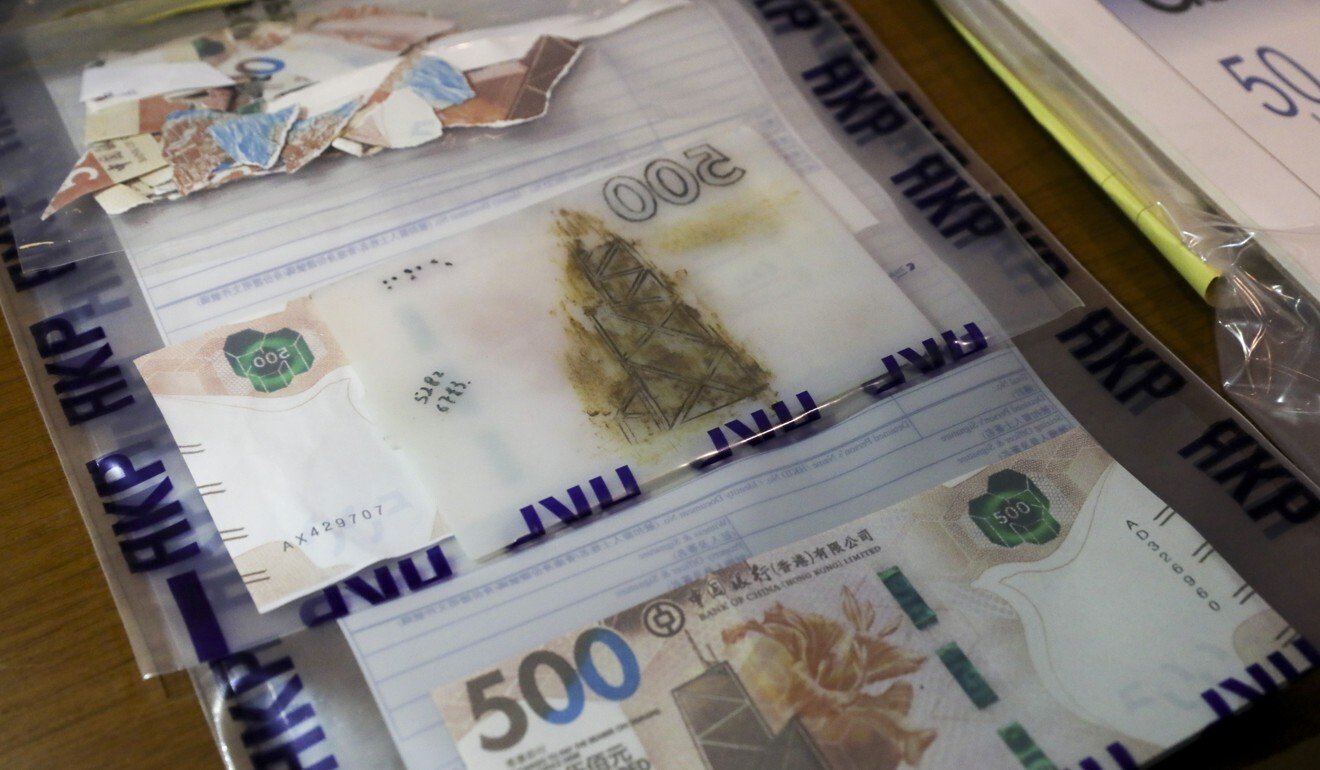 Source: SCMP