Hong Kong customs seized HK$4.6 billion in dirty money in 2020, as launderers were forced to adapt to Covid-19
---
2021-01-02
Hong Kong customs officials seized HK$4.6billion(US$593.3 million) in dirty money in 2020 -a four-year high -astransnational rackets turned to novel methods for smuggling cash into the cityand handling criminal proceeds amid the Covid-19 pandemic.
Overall, the Customs and Excise Departmentlast year arrested 38 people in connection with nine cases, twice as many asthe 19 suspects netted for allegedly laundering HK$3.6 billion in 2019. Lastyear's HK$4.6 billion haul was the biggest since 2016, when customs officialscracked down on a HK$5.9 billion money-laundering case in conjunction withtheir mainland counterparts.
The courts last year also ordered thefreezing of some HK$35 million in suspected criminal proceeds -nearly six timesthe HK$5.6 million seized in 2019.
In an interview with the Post on Wednesday,Superintendent Grace Tang Wai-ngan, head of the department's financialinvestigation group, said the pandemic had altered money-laundering activities.
Apart from traditional laundering tricks,such as conspiring with an offshore company to funnel ill-gotten gains out ofHong Kong shell company bank accounts, some culprits last year turned tolicensed money changers to launder large sums of cash through layers oftransfers, Tang said.
Money changers were more easily lured intocriminal activities as their businesses had been severely hurt by Covid-19, sheadded, while the culprits who used them were able to avoid bank transactions,which are monitored by systems established specifically to combat money laundering.
''Under the law, the money servicesoperators are subject to customer due diligence, like checking the financialsource of the transaction. Failing to do so is a way to help culprits move outthe criminal proceeds,'' Tang said.
In September, customs officers arrested acompany director, the owner of a licensed money exchange business and fivemembers of a family accused of laundering more than HK$3.4 billion through over100 personal bank accounts in the biggest case of its kind.
The group allegedly made more than 6,000suspicious financial transactions between May 2018 and April 2019, with thebiggest involving some HK$22 million.
The family's son worked as a manager at themoney changer, which was said to have handled HK$170 million in transactions.
Officials last year also detected two casesof cash being smuggled into the city by air and land. In the most recent case,in August, officers found two separate caches of €500,000(HK$4.8 million)hidden inside two electric water heaters arriving from Germany. At the Lok MaChau border checkpoint last February, customs found €250,000 inside a parceldeclared to be food, resulting in two arrests.
''Syndicates in some places still urgentlyneeded cash, but smuggling by people has been very difficult during thepandemic,'' Tang said.
''After being sneaked into the city, thecash could then be spent on buying properties or transferred to other accountsthrough money services operators in Hong Kong.''
Tang said investigators needed to sweepthrough enormous amounts of documents and transaction records to tracelaundering patterns, which often involved transnational crimes, smuggling andoffshore companies.
To better combat money-launderingactivities, the financial investigation group increased its manpower by 76 percent over the past seven years to 88 employees, and doubled the size of itstreasury forensic team. The new resources enabled the group to look into thefinancial aspects of crimes detected by other officers, such as meat smuggling,to see if money laundering or a bigger syndicate was involved.
Since 1991, Hong Kong has been a member ofthe Financial Action Task Force (FATF), an inter-governmental body that setsglobal standards for measures aimed at combating money laundering and financingterrorism.
The FATF's latest assessment, released inthe autumn of 2019, said that while Hong Kong was doing well, the city neededto step up the prosecution of money laundering relating to crimes committedabroad, and strengthen its supervision of certain non-financial businesses.
In Hong Kong, money laundering carries amaximum penalty of 14 years in prison, and a HK$5 million fine.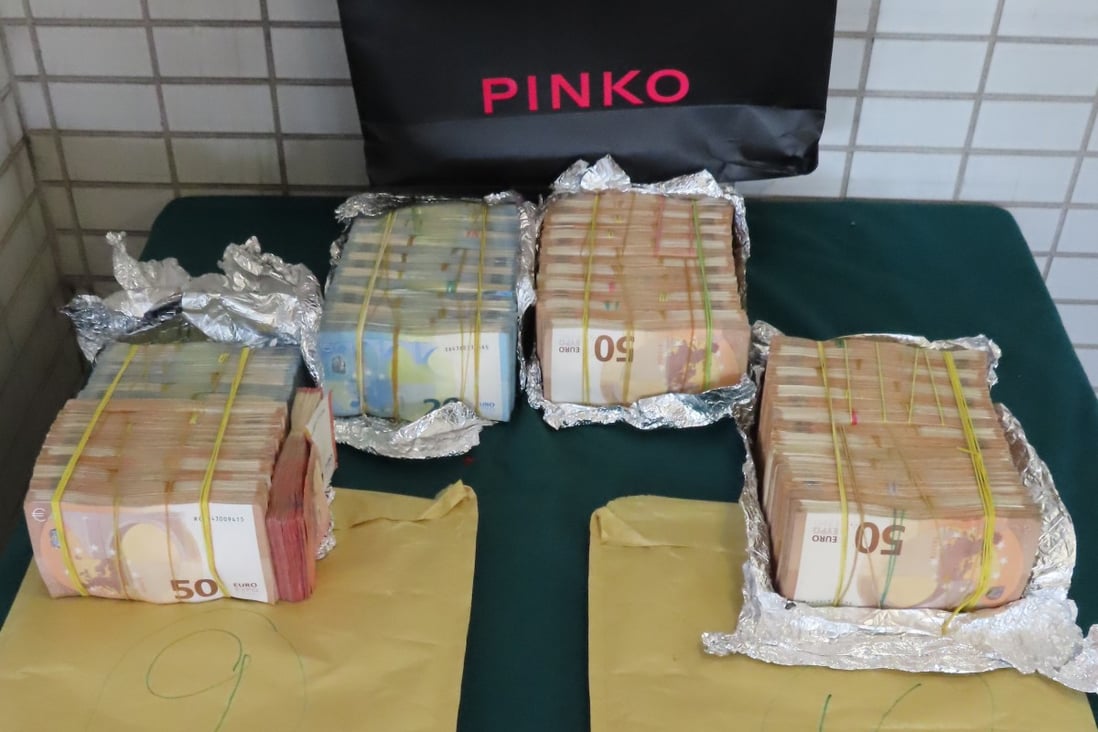 Source: SCMP