Hong Kong police arrest suspected counterfeiter behind HK$76,400 in dodgy notes
---
2021-10-8
Hong Kong police have arrested a suspected counterfeiter believed to be behind HK$76,400 (US$9,800) in bogus banknotes seized over the past two months.
Chief Inspector Ng Kei-chun, of the commercial crime bureau, said on Friday that the jobless man, 29, had been detained on Wednesday night shortly after he was accused of making a purchase in a shop with a fake HK$100 bill and paying a taxi fare with another dodgy banknote.
In a follow-up raid on a guest house room in Tsim Sha Tsui being rented by the suspect, officers seized an inkjet printer, fluorescent ink, glitter pens and cutting tools used for making counterfeit currency.
Police arrested the man on suspicion of producing fake bills and passing counterfeit banknotes.
As of lunchtime on Friday, the suspect was still being held for questioning. The commercial crime bureau is handling the case.
According to the force, counterfeit banknotes in HK$100 and HK$500 denominations had surfaced in the market over the past two months.
Chief Inspector Ng said the fake bills had been printed by an inkjet printer and were of low quality.
"But we noticed that fraudsters used glitter pens, fluorescent ink and metallic foil pieces in an attempt to simulate some security features, such as window-metallic thread and dynamic shimmering patterns," he said.
Police have seized 188 of the counterfeit banknotes with a total face value of HK$76,400 since August.
Ng said the suspect was likely to be charged and brought before West Kowloon Court on Saturday.
According to police, producing, possessing or passing counterfeit banknotes is punishable by up to 14 years in jail.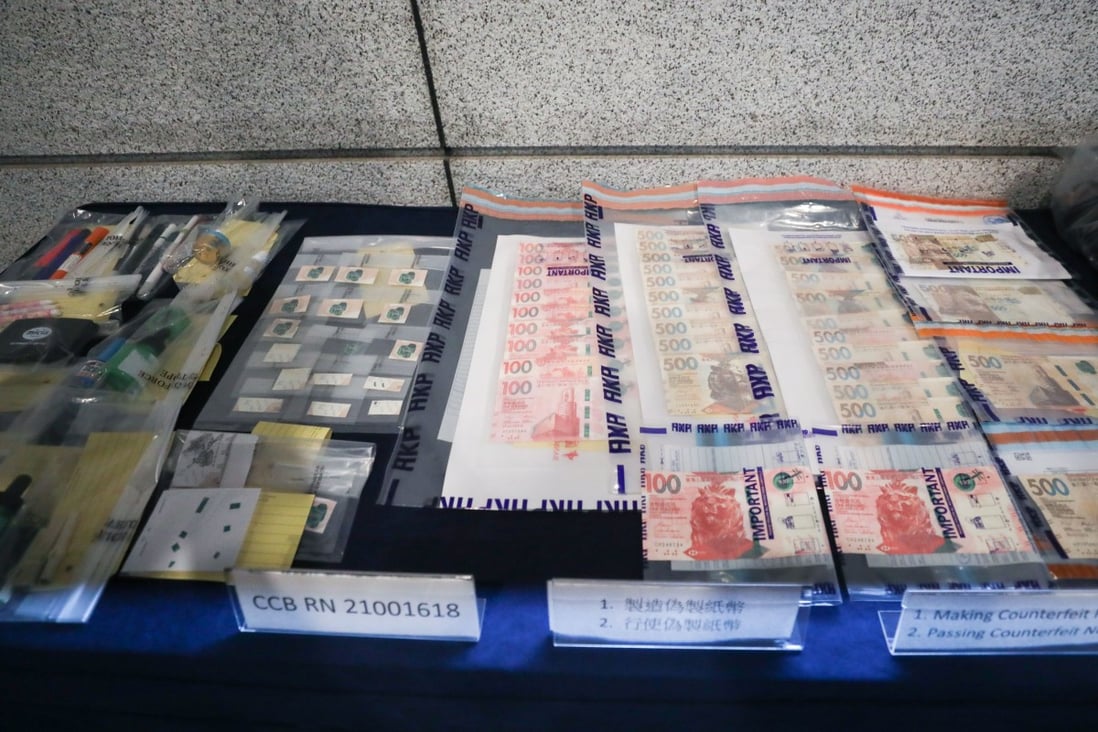 Source: SCMP